1st Annual Portrait Contest and Art Show at Oregon Wine LAB
The Face of William Rose

The 1st Annual Portrait Contest is a unique opportunity to showcase your talent and help Oregon Wine LAB put a "face" to the legendary Bootlegger William Rose.  This is the first exhibition of its kind, and the best portrayal of William Rose as the singular subject in an art piece will receive immortalization on a William Rose special release wine label.  

Who is William Rose?
Born in Scotland to English parents with Irish blood, the fabled bootlegger William Rose has always had a taste for the finer things in life.  Under the cover of darkness, Rose traverses the Union visiting vintners in his Bentley known as Demon Bird. William Rose is a smooth talker and a lover of sugar and spice and all things nice.  Publicans and wine purveyors alike know him for his sought-after cargo of fine wine, including soft supple reds and classic crisp whites.  He works tirelessly to select the very best grapes and wines, and you can often find him in darkened cobweb filled cellars and on the road less traveled.  Do not let Rose's brash, swashbuckling persona fool you; he is a man of refined tastes and sensibilities, who makes the highest quality wines accessible for all.

Donating Artist Guidelines
Key Dates:
Delivery of entries:    12pm-7pm January 1 – February 27th, 2015
    (All deliveries to Oregon Wine LAB, 488 Lincoln St, Eugene)
Deadline for submission: February 27th, 2015.
Collection of works displayed at Oregon Wine LAB: March 6-31st, 2015.
Oregon Wine LAB Prize winner announced: March 6th
People's Choice Prize winner announced: March 27th.
Oregon Wine LAB Prizes
OWL Portrait Prize Award:           Winning portrait will be placed on a special, limited release William Rose Wine label. Serious bragging rights!
 People's Choice Award:             Dinner with the Winemaker for you and three of your friends.  
For an entry form and full competition guidelines please click here.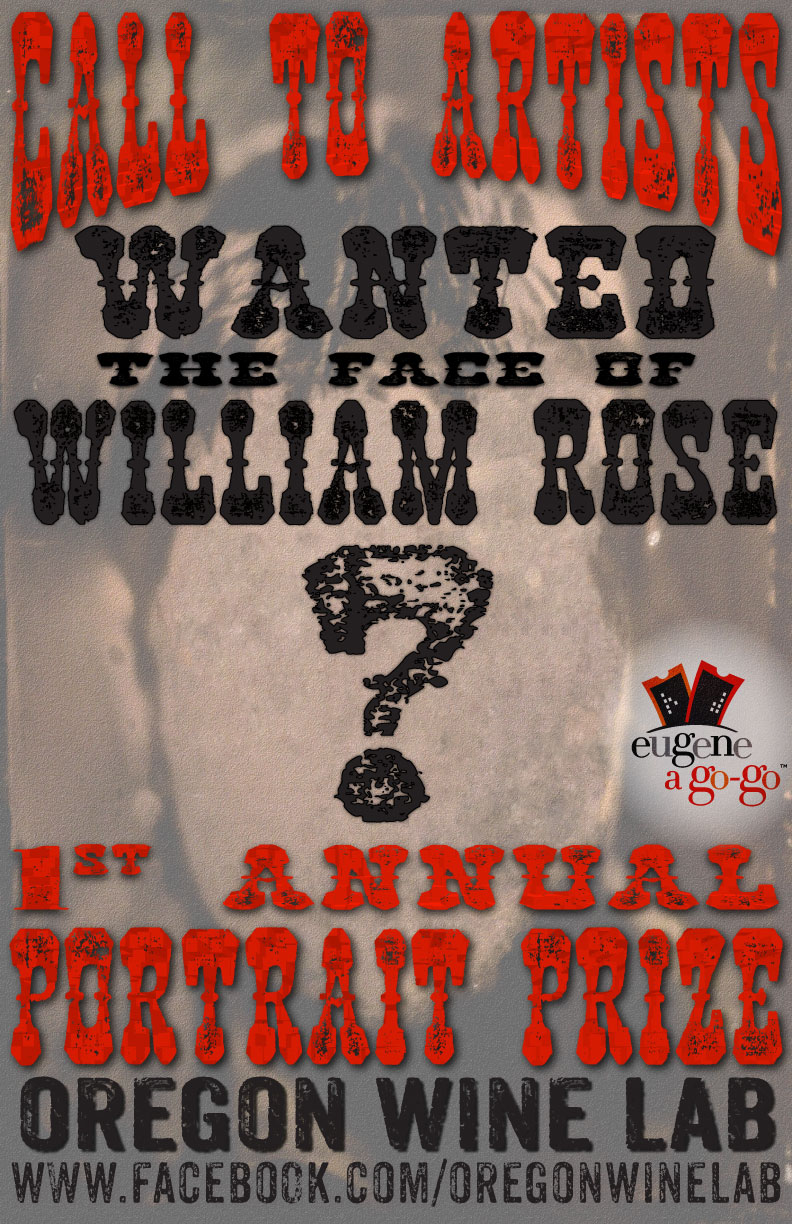 Proudly supported by Eugene A Go-Go!